On March 7-10 in Lyon, home to DIGITRONICS coordinator Interprofessionnelle Auvergne-Rhône-Alpes, hosted the fifth annual Global Industrie exhibition. The exhibition consisted of both a physical and virtual program: conferences, debates, business meetings to help industrial professionals network, award ceremonies, workshops, and stands to different Industry actors to display information about themselves and/or demonstrate their technologies. Organized in various sections (mechatronics, start-ups, Artificial Intelligence, Electronics, Energy and more), exhibitions seemed to touch all areas of Industry 4.0.
For five years, Global Industrie has positioned itself as "one of the first global exhibitions dedicated to Industry." With participants from 85 countries and its organization under the high patronage of President of France, Emmanuel Macron, one can expect to see companies and exhibitors from all over the world, as well as elected officials and some of Europe's largest industrial professional organizations.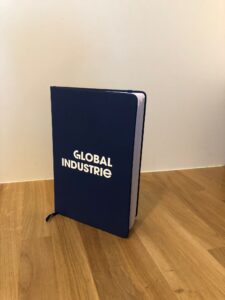 Global Industrie boasts four major take-aways from the event:
A chance to demonstrate a unique, global, technological offer;
This initiative is supported on an international level by some of Industry 4.0's major players and even heads of state;
A peek into current and future innovation;
The chance to exchange with innovators, entrepreneurs, researchers, elected officials, professional organizations, and more in order to push European industrial innovation to the next level.
This year's event also took on the opportunity of International Women's Day to give women industrial professionals a chance to speak out and share ideas for getting women into these career fields and supporting them throughout their professional development. Associations like Les Meufs de l'Industrie (Women in Industry) and Elles Bougent (They Move) were on site ready to share their experiences, expertise and ideas for supporting more gender equality in industrial fields.
This event demonstrated some of the main objectives of the DIGITRONICS project:
Identify and start training on the emerging skills for Industry 4.0 professionals;

Collaborate and share ideas with a diversity of actors (higher education institutions, policymakers, entrepreneurs, companies) in order to push European Industry forward.
Check out photos from the event here: https://global-industrie.com/fr/phototheque
DIGITRONICS partners hope to encourage looking at teaching/training in an innovative way, all the while promoting the promises of Industry 4.0 and lifelong learning for mechatronics professionals, teachers and trainers alike.